Home
-›
Support
-› Button Images
Improved speed & service times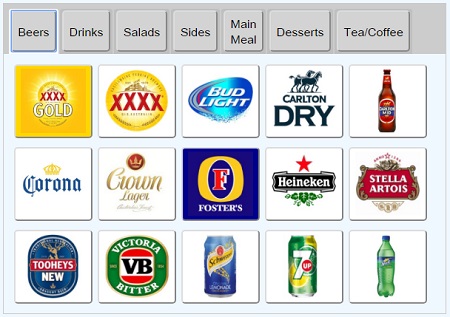 Button Images allow for more intuitive operation.

🌠 The need for speed!
Graphical buttons and screens are more intuitive to operators and can speed up service times by enabling faster identification of menu items.
Images are cached on each device to minimize load times.
Loading images is done in the Admin section. Then associate the image with any button by adding it's name in the "ImageID" column of the menu spreadsheet.
If the browser or app cache is manually cleared, reload the images in "Settings" -› "Refresh".
Images:
Can be any format - jpg, png, bmp etc
Show name and price with the image via the "Show details" check-box
Are loaded from Google Drive
Have a maximum size of 256 x 256 pixels
Are cached locally on the device and can be refreshed
📲
Sample Stock Images
Drag the image into Google Drive
Search and upload the image to the POS
Associate the image with the menu item
Load the images then add them to a menu item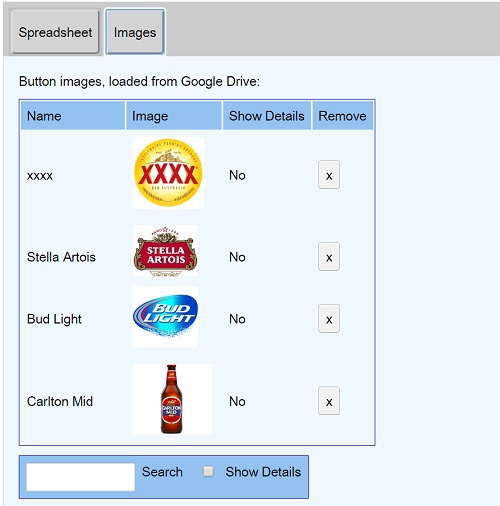 Search and upload the image to the POS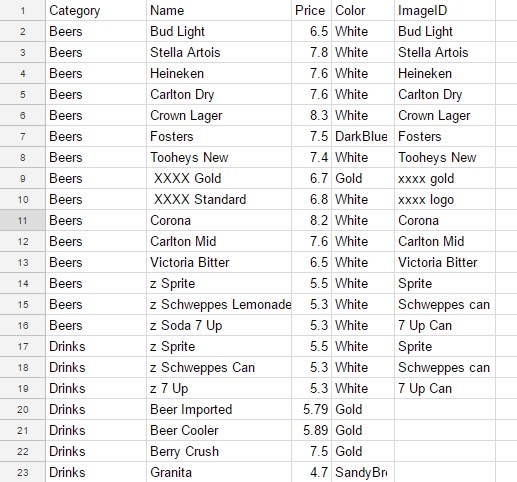 The ImageID column holds the image name
Using images on buttons is an easy way to make point of sale operation faster and user friendly.
Buttons can also have a full color background without needing to load an image.
Colors can be any HTML Color shown here:
SplitAbility Button Colors
Try them out and tell us what you think!
Contact Us