Staff Time Management
Home
-›
Support
-› Staff Time Management
Overview: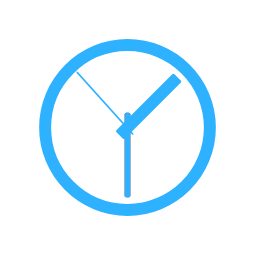 Clock In/Out
Staff login and logout times are captured automatically when an employee hits the users fast locking buttons.
Clock On/Off timestamps are recorded in the daily transaction journal worksheet under the name "Timesheet".
The transaction journal can be found in your
Google Drive
in the folder "SplitAbility".
Times can be monitored remotely or shared from the Drive settings.
TimeSheets
How it works:

1. Select the "User" button.
2. Enters Code.
3. Clock On/Off times are automatically logged.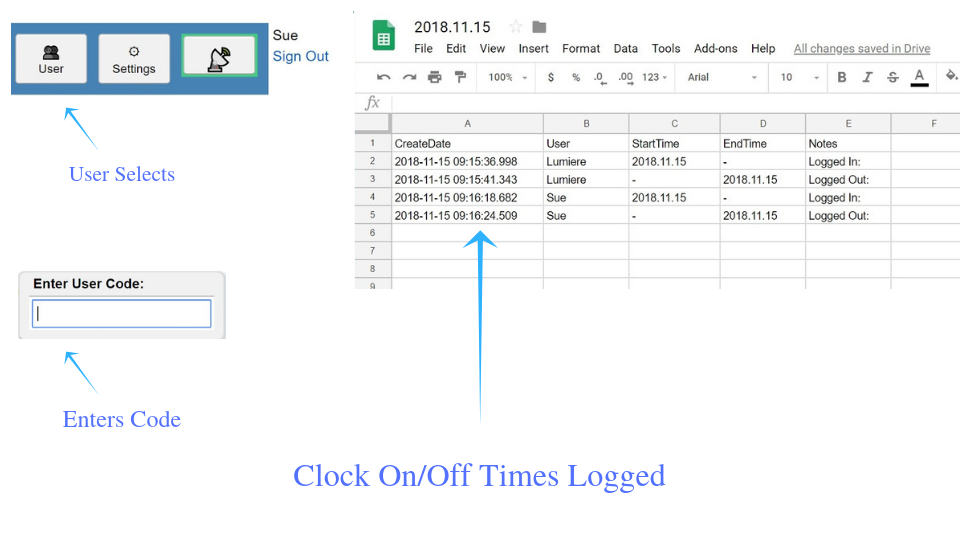 See also
Balancing
for details on closing off.
---