Home
-›
POS-Hardware
-›
Printers
-› Epson TM-T82II-i
Improve Speed / Eliminate Errors
Switch to a KDS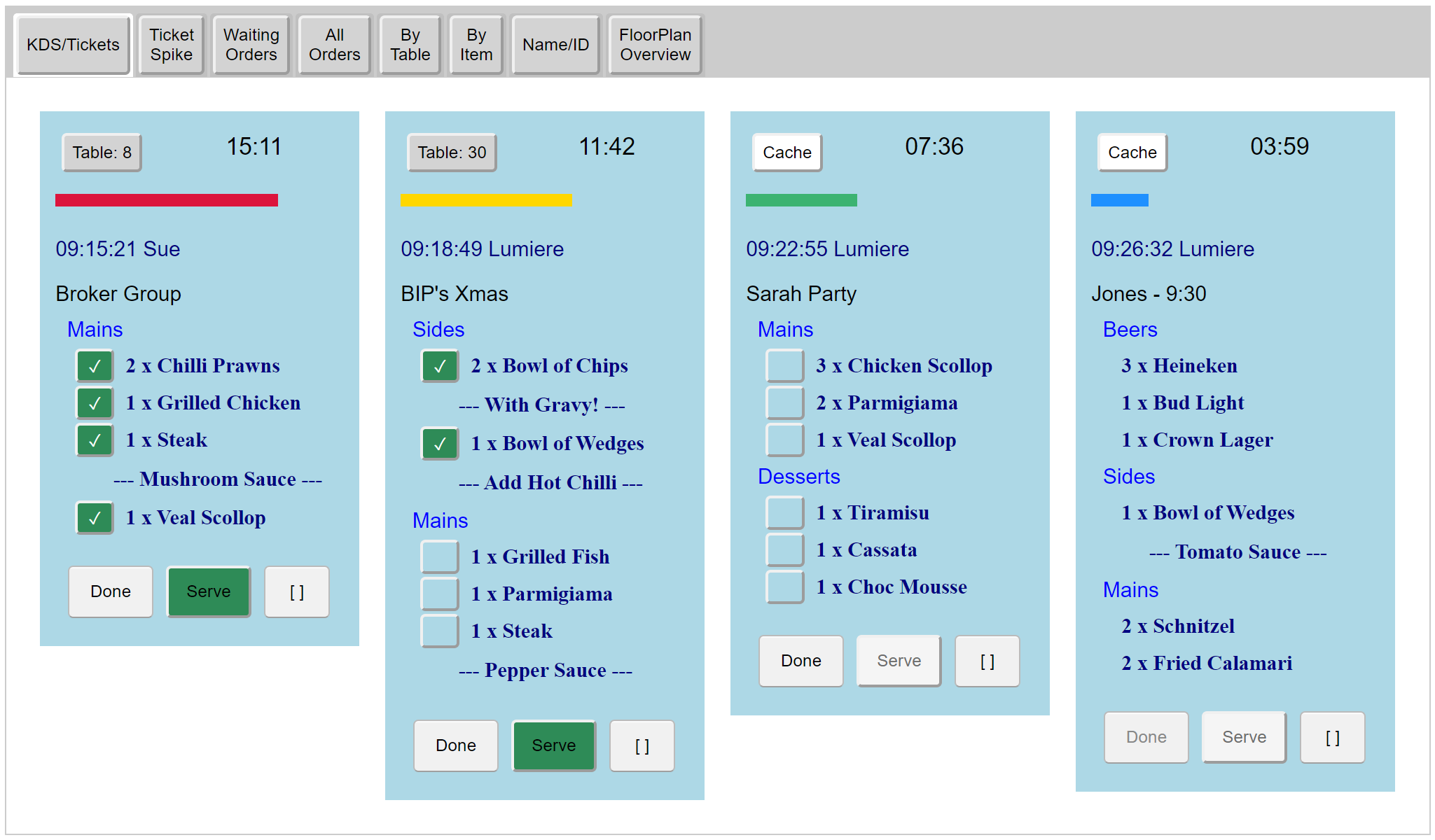 KDS & Bump Screens -
Lean more
How to set up an Epson TM-T82II-i
intelligent printer to print from any device using SplitAbility POS on a LAN.
The printer can be wireless or wired to the router (wireless requires the use of a wi-fi adapter).
The set up method described here uses a web browser to communicate with the TM-T82II-i (via the Epson TMNet WebConfig).
Connect the TM-T82II-i printer to the network router with an ethernet cable then turn it on.
The printer will claim a dynamic IP address and print the details.
To print all settings - push and hold the reset button at the rear of the printer for 3 to 4 seconds (use a pen tip).
Note: If you keep pressing the button for more than 10 seconds, factory default settings are restored.
Using a PC connected to the network, browse to http://192.168.0.xyz/PrinterConfigurationPage/ (replace 192.168.0.??? with your IP address).
Use the Login "epson", password "epson".
Set the printer to use a static IP Address:
[Configuration -› System Settings -› TCP/IP]
[IP Address -› e.g. 192.168.0.250]
[Subnet Mask -› as per default settings e.g. 255.255.255.0 ]
[Default Gateway -› as per the default settings e.g. 192.168.0.1]
You can now add the printer IP address to SplitAbility POS and print from any device on the LAN.
To print graphics such as a logo on the customers receipt.
Download and run: TM-T82II Utility.
Alternatively search "TM-T82 Utility" download and run the utility.
Connect the PC or Laptop to the printer via a USB connector.
Use the "Storing Logos" function in order set and print graphics in relation to the paper cut.
See Also:
How to print using
Wi-Fi Printers