Home
-›
POS-Hardware
-› Printers
Receipt & kitchen order printing:
Intelligent printers do not require software drivers.
Enables printing from
mPOS devices
.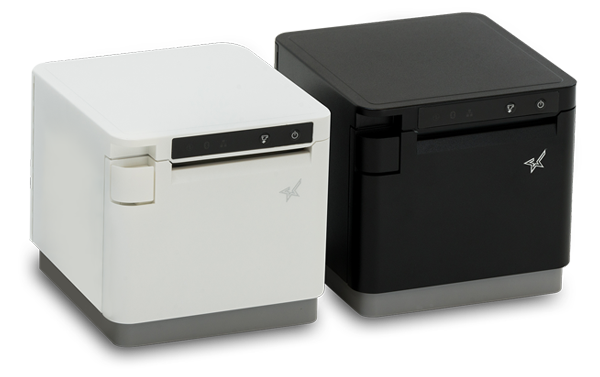 Star mC-Print3 - Fast, Compact, IPX2 certified.

mC-Print3 Set up
Star vs Epson
Response time of the Star mC-Print3 vs Epson TM-T82II-i

Also the Star mC-Print Utility App used to change configuration settings.
Print Speed Demonstration
Shows the speed of a Star 650 Series WebPRNT
Print using Wi-Fi adapters