Home
-›
POS
-› Printing
Category Splitting / Print Routing
✅ SplitAbility Advantages
Direct Printing is lightning fast.
Category Splitting & Print Routing.


Print from any device to any printer.
Automatically open cash drawers learn more.


Printers require no software or drivers.
Print any cleared receipt from the ticket spike learn more.


Printer setup procedure: learn more

Printing Samples
|
Printing Overview
Printing Samples
Coffee Shop / Cafe:
Note the Separation of Categories for the
Barista and Kitchen.
Single Printer and Single Push Button gives
Split Separation of Orders.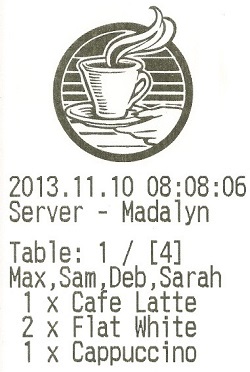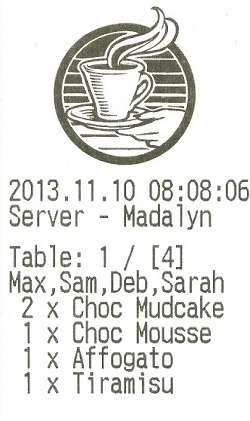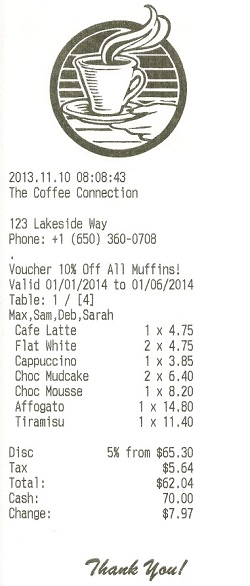 Take Away:
Collect or Delivery.
Notes on the Order.
Customer Information
Tracked.
Caller ID Search / Look Up
on Phone Calls.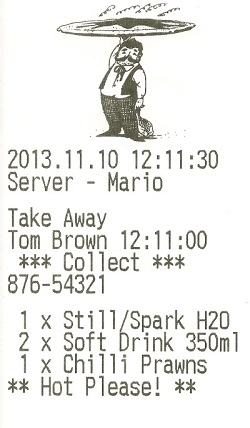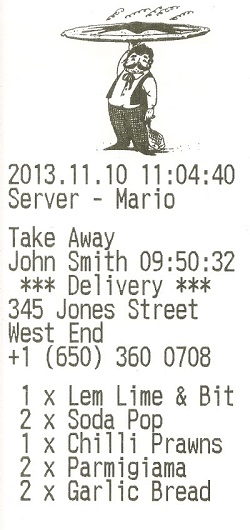 Restaurant Dining:
Split
Ordering / Printing / Billing.
Customer Service
with Separate Check Outs.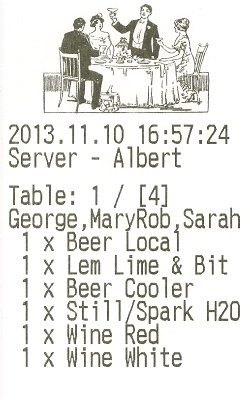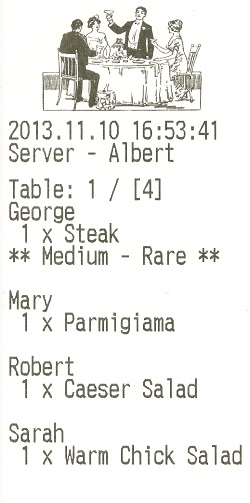 ---
Printing Overview (The Technical Side):
SplitAbility provides three ways to print orders and receipts.
Direct Printing
Cloud Printing
Any combination of the above printing methods can be used.
Set the print options under "Admin/Printing"

Pros:
Fast; Can operate while Off line; Can send the order to any or multiple printers based on category. No drivers required.
Cons:
None, but you do require a
modern printer
.
If you have the right type of printer/s, this method provides fast printing on a Local Area Network.
Print from any
mPOS device
that is on the same subnetwork as the printer. Direct printing can be done whilst off line.
Orders can be directed to any printer with the use of a category list filter. An empty category list catches all categories.
NOTE:
Only printers that support IP printing can be used for direct printing. Eg. Epson TM-T88V-i , Star WebPRNT etc.
"On Send" - Triggered by the "Send" button and typically used for kitchen order printing.
"On Clear" - Triggered by the "Print" button, typically used for customer receipts.
"Cash Drawer" - Opens the cash drawer if one is attached to the printer. Can operate two cash drawers per printer.
"Buzzer" - Sounds a kitchen buzzer if one is attached to the printer.
"Category List" - If empty all categories are printed, otherwise categories in this list are printed.
By default menu items are grouped & sorted by category on the kitchen print tickets.
To add non-grouping categories use round brackets e.g. (category).
Non-grouping category items also known as "Sticky Modifiers" maintain their location on the print ticket relative to the prior item in sequence. This can be useful for modifiers that are in a separate category or if sorting is not preferred.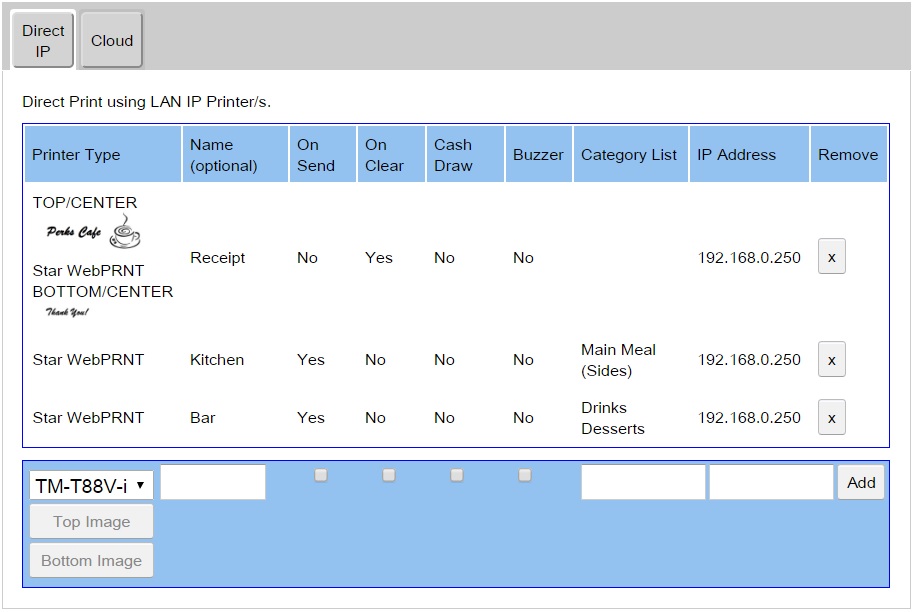 Venues with multiple registers, receipt printers and cash drawers may "pair" devices with specific printers.
The default printer option provides a means to print customer receipts and bump cash drawers open from a particular device.
Firstly add an optional name to the printers e.g.

When two or more printers are configured with "On Check", you'll get the "Default Printer" option under settings.
Select the "Default Printer" option.
Set the "Default Printer" to pair a printer for each device: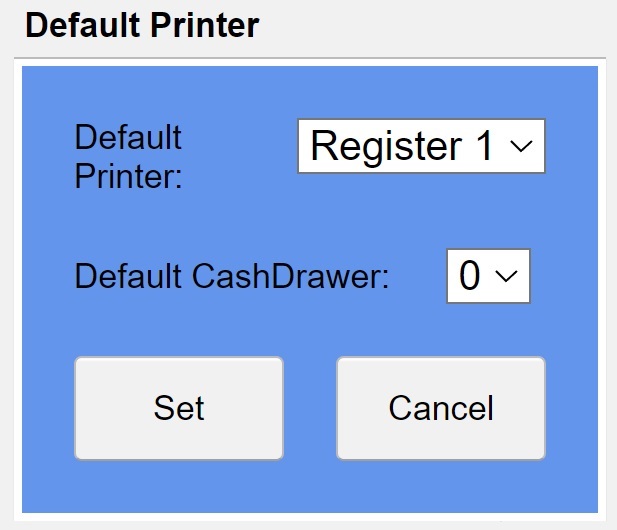 Use Default CashDrawer "0" for a single cash drawer connected to a printer.
Use Default CashDrawer "1" for a second cash drawer connected to a single printer.
(A cable splitter is require for this option).
Epson TM-T88V-i Setup
Star WebPRNT Setup
Direct Printing Demonstration using a Wireless Printer:
Selecting Images for the Star Micronics WebPRNT Printer:
Pros:
Can print from any network or any device.
Cons:
Only supported by certain printers.
Requires Star Micronics CloudPRNT enabled printers.
For set up instructions:
CloudPRNT
.