Hot spotting a tablet device that is connected to the Internet is becoming a popular way to get a cloud based point of sale system up and running quickly!
Internet Connection
If you have a tablet with a data connection to the Internet (i.e. it has a SIM card), then you can set up a personal Wi-Fi hotspot to operate a printer or connect to other tablets. The advantage is if you have an Internet connection already why pay for another Internet service.
Other advantages become apparent when using modern printers that are designed to work without device drivers. The new breed of receipt and kitchen printers do not require device drivers and can connect directly to a Wi-Fi hot spot network. Older style printers may be used with technologies like "cloud print" but the later printers offer a much smoother experience.
Set up the printers as per the manufacturers instructions:
Star WebPRNT Setup Instructions
Epson TM-T88V-i Setup Instructions
Add devices

Any device, be it an iPad, Android tablet or Windows surface can all print through the same hot spot network. Even better, they can all sync to a point of sale service running off site in the cloud without any software installed.

Once you've hot spotted a device, you have a network name (SSID) and password that can be used by other devices. To connect other devices simply select the new hotspot network in the "settings" section of each device as it searches for available networks when the Wi-Fi is turned on.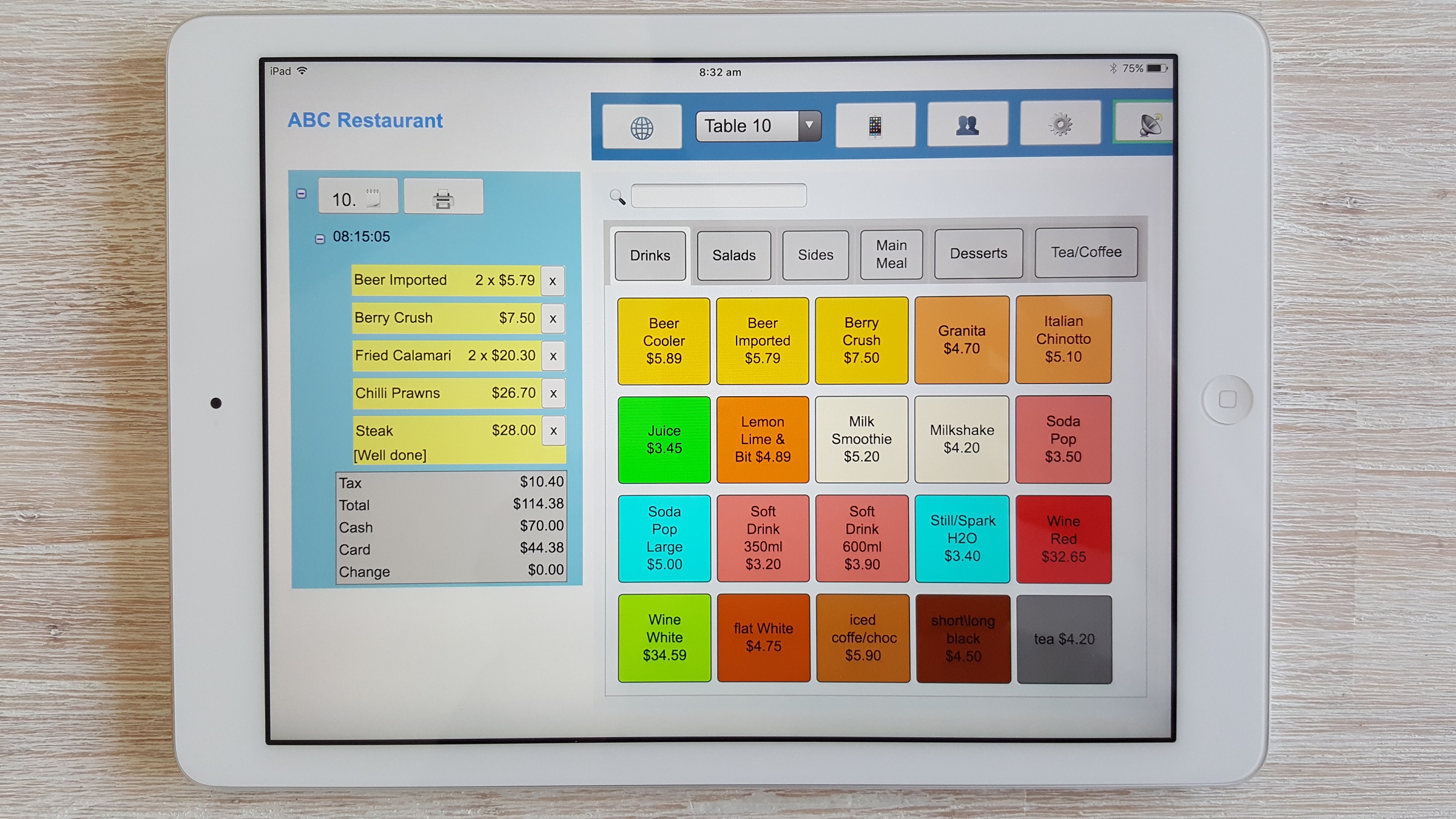 Set printers to use a static IP address
Printers are fitted with Wi-Fi adapters that have the hot spot network name and password set, with a static IP address set in the printer/s so that if the power is turned off the same IP address will be used.
The same IP addresses are set in the POS printer settings.
POS printing