Home
-›
POS-Systems
-› Restaurant POS Software
More functionality - built-in as standard
✅ SplitAbility Advantages
Add as many devices, screens, tablets as you like at no extra cost.
Works on any device. Android, Apple and Windows.
Centralized menu updates to all screens/registers.


Menu item modifiers.


Built in floor plans and table management.
Overview screens / Open tables / Waiting orders / Table status.
Transfer tables.


Kitchen display / bump screens standard on any logged in device. e.g. Drinks waiter can view pending orders on her iPhone.


Hot locking and fast user switching.


Payments:
"Pair" devices with contact-less payment terminals for fast payment learn more
Pay at table - 'tap & go'.
Integrations are provided free of charge.


Tabs and Accounts.
Retrospective order insertion - when the customer changes their mind.


Bill Splitting:
Named orders / notes on any order item.
Regular customers - track visit count & cumulative spend.
Category splitting & print routing:
Print separation on category e.g. pos printing.
Wireless device printing.
Print / open cash draws without time delays.


Inventory management / reporting.
On-line accounting, PMS services.
Hold & retrieve orders - Search.


Recipes and preparation instructions.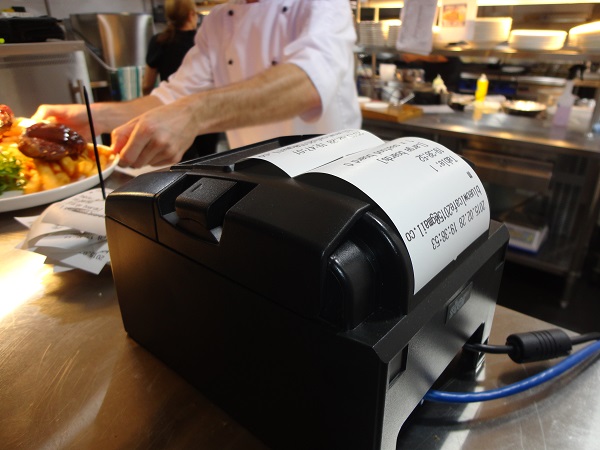 The latest driver-less printers
enable printing from any mobile device.
Double sized text for kitchen prints.
Tablets & mobile devices:
Improve speed of service.
All devices synchronize automatically.


Restaurant POS videos:
"After researching many different POS systems,
SplitAbility was the clear standout"

Alex - LeClassic French Restaurant
2013 R&C QLD European Restaurant of the Year
Leni Fries owns and operates La Tabella restaurant in Airlie Beach,
with 120 seats and up to 22 staff.

She discusses how the POS helps with staff permissions and table management functions.

Pay at Table & Bill Splitting demonstration
CommBank Albert
Used as a Customer Display EFTPOS Terminal

How to split bills using the POS
Up front splitting and splitting on checkout